Day collaborates with Blake Aaron on new release Soul Stories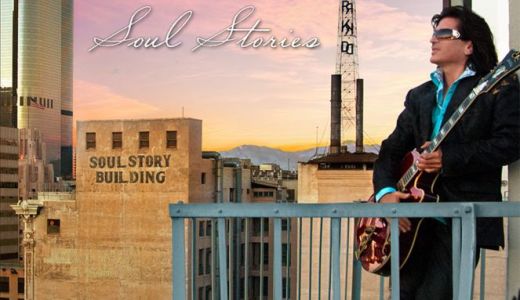 Soul Stories is everything Blake Aaron is and more. The 10 compositions in the award-winning guitarist's new release reveal exciting insights into his soulful musical journeys taken with several of his musical buddies who helped Blake realize his ideas. The first-call session player salutes one of his major influences – Wes Montgomery – with "Wes Side Story" and also re-tells the stories behind Carlos Santana's "Europa" and Daryl Hall's and John Oates' "Sara Smile" via his virtuosic guitar playing.
Blake Aaron wrote or co-wrote all but two of the songs and performs with such renowned artists as saxophonist Najee, and jazz vocalist Spencer Day. Blake Aaron had the privilege of playing and recording with the late drummer Ricky Lawson who passed in 2013 following a brain aneurism. His toe-tapping, head nodding boogaloo-tinged "Wes Side Story," and his hard luck story told on "You're The One For Me," features Lawson's exceptional playing on the last two drum tracks Blake Aaron and Lawson performed together.