Get in the Shower With Spencer Day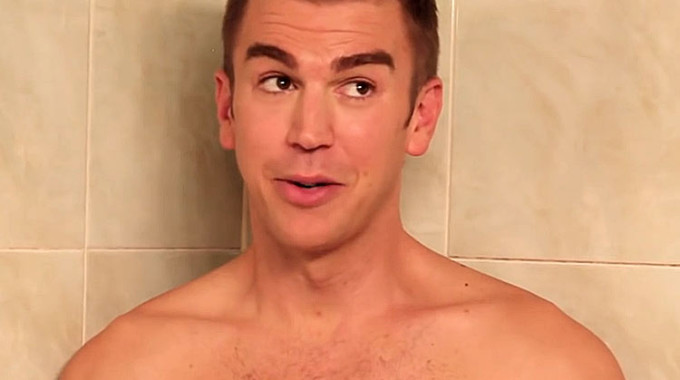 Spencer Day is not only one of the most talented singer-songwriters around — with five albums of original, finely crafted, bluesy-jazzy songs — the gay performer is offering fans a chance to help him create his new album, Angel City.
In the video for his Indiegogo campaign to raise funds for the album, Day makes his appealing appeal from the shower, because — well, why not? As of this writing, the project was (ahem) 69 percent funded. What's unusual about the campaign are the perks that he's offering to high-end donors, including house or benefit concerts, personally recorded videos, and backstage VIP tickets to his shows.
His upcoming live shows include December 9-10 at Feinstein's in San Francisco, December 14-20 at the Palm Cabaret in Puerto Vallarta, Mexico, and January 12-16 at the Colony Hotel in Palm Beach, Fla.
In an exclusive interview, Day explains that the songs in Angel City were inspired by the three years he spent living in Hollywood. "The songs are about any place that people hold up as a grail that will hold their salvation," he says. "But no city can live up to the expectations that we heap on it to make our dreams come true."