Special "Daybreak" update from Spencer in Georgia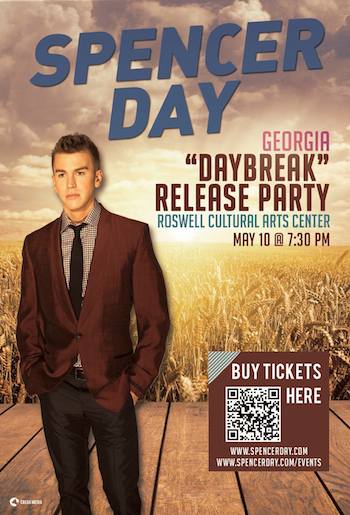 Hi everyone! It's been a crazy long travel day, but we made it and I'm so happy to have Georgia on my mind!
Roswell, Georgia is the first stop of my Daybreak tour. Me and the band hit the stage tomorrow at the Roswell Cultural Arts Center tomorrow May 10. http://spencerday.com/tourdates/rosewell-cultural-arts-center/
I am so excited to share this album with everyone directly from my website www.spencerday.com on May 16. Daybreak includes both covers of classic songs from the 60s, as well as five original songs I wrote to pay homage to them.
This album is something that I am incredibly proud of, and it reflects where I am in life; happy.